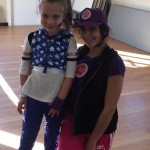 "Thank you so much for the AMAAAAAZING job Honey Hip Hop did at my daughter Isabella's party today. She was not only beautiful, but engaging, enthusiast and just a ray of sunshine from the moment she arrived till the moment she left. Please pass along my thanks, I will be recommending you to all my friends" – Cara, April 2017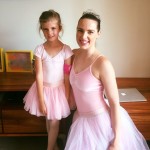 "Girls had a great time, Jasmine wants to invite Anna Ballerina to her next 20 parties she says. Other parents at the party were impressed too" – Julie, Melbourne, March 2017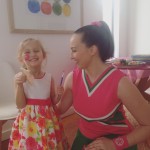 "Liz was so wonderful with the kids and they really loved and engaged in the Pom Pom dancing. Ending with the face painting just added to their excitement. Poppy really felt celebrated, which was also my aim for the day! It was a really fun party for all." – Liz, Brisbane, February 2017.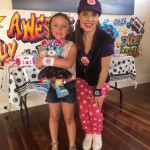 "Just wanted to let you Emma was fantastic and Abbey loved having Hip Hop Honey at her party. Definitely value for money and I would highly recommend your company to others" – Karen, Melbourne, January 2017.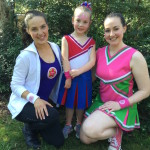 "10/10" "Perfectly tailored to the age group and lots of fun games to keep the kids interested" – Jackie Taylor, Melbourne, October 2016.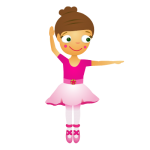 "We had a great party, so please pass my thanks to Samantha who looked the part and did a great job of entertaining the kids. Was indeed lovely. I would highly recommend your company in future" – Mee, Melbourne, September 2016.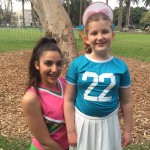 "10/10" "Rachel was outstanding the kids had a blast and were totally enthralled" – Janet, Sydney, September 2016.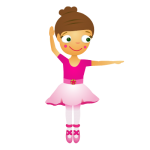 "Anna ballerina was wonderful! On time / kept the girls entertained & loved by all the little ballerinas. Excellent customer service & professionalism." – Cath, Sydney, September 2016.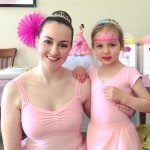 "The communication and response to my questions was quick, friendly, accurate and simply aweome; made my party planning really easy! The cost was really reasonable, I feel that it was money very well spent! The party itself, the kids had an awesome time, the games were age appropriate, inclusive and fun. The other parents and I had a great time watching our kids having so much fun and we were free to talk and enjoy the party as adults. Over the moon with our Dancing Queen party!" – Rhiannon, Brisbane, September 2016.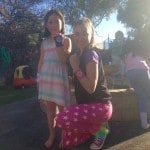 "Honey Hip Hop was genuinely friendly and warm, and the kids loved her. The kids had fun. Communication prior was excellent, I felt reassured that everything would happen in a professional manner- and it did. Thank you so much Liz and Brianna. Very much appreciated." – May, Sydney, August 2016.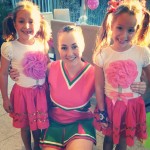 "10/10" "You were brilliant, so professional and so much fun. Thank you!!" – Kellie, Brisbane, August 2016.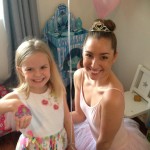 "Anna Ballerina is a real ballerina and was great with the children. She kept them entertained and had a kind, warm approach. From a child's perspective it was like a real life fairy tale." – Christina, Sydney, June 2016.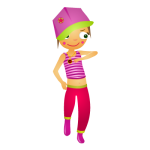 "Honey Hip Hop aka Carina was fantastic, the kids loved her, and she was completely professional and in control of the party. The kids loved their prizes and gifts too, the wristbands were a hit!" – Jen, Melbourne, June 2016.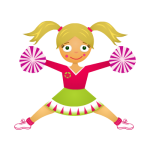 "Liz was absolutely lovely. She was energetic, friendly and well- organised. The girls had a wonderful afternoon! I couldn't recommend a Dancing Queen party enough!" – Katie, Brisbane, May 2016.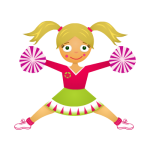 "Charlee Cheerleader (Brisbane) provided an excellent service. She was fun and engaging. My daughters last words before she went to bed "I will never forget my 6th birthday". What more can I say?" – Lena, Brisbane, May 2016.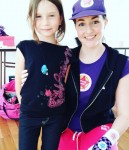 "Liz and Tahl made my daughter's party so easy and the kids loved being active and having so much fun with them! Highly recommended." – Michelle, Sunshine Coast, April 2016.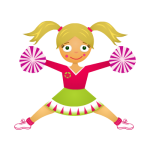 "The girls loved every moment of the fun filled cheerleading games, face painting for everyone and tattoos plus a gift … I had 12 happy girls :)" – Debbie, Sydney, April 2016.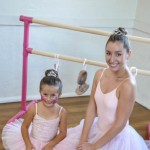 "Miss Anna Ballerina was fantastic! She completed my daughter's ballerina party. Everyone was super impressed; I am still receiving messages from our guests with wonderful comments and feedback. She is such a beautiful dancer! I am so glad I booked with you!" – Emma, Sydney, April 2016.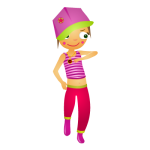 "10/10" "It was so lovely! The girls were great with the kids. They ran the birthday and it was a huge hit with other mum's and Chloe's friends." – Suzie, Sydney, April 2016.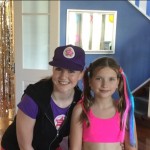 "All the girls had a wonderful time with Honey Hip Hop. The entire experience, from booking to the actual event, was very professional and easy. A fantastic option for a home party. Would highly recommend Dancing Queen Parties to friends!" – Sue, Brisbane, April 2016.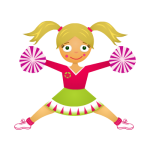 "10/10, Great party and Charlee Cheerleader was happy, fun and energectic !!" – Sally, Sydney, April 2016.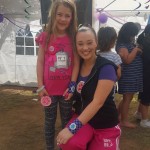 "The experience met all my expectations. And the girls loved the dancing and games and had heaps of fun. Thank you very much!" – Kathy, Melbourne, March 2016.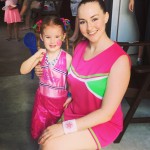 "Thank you to Charlee Cheerleader for such a fantastic party today!!! All the girls had an absolute ball and you were so professional! Highly Recommend Dancing Queen Parties." – Kerryn, Brisbane, March 2016.