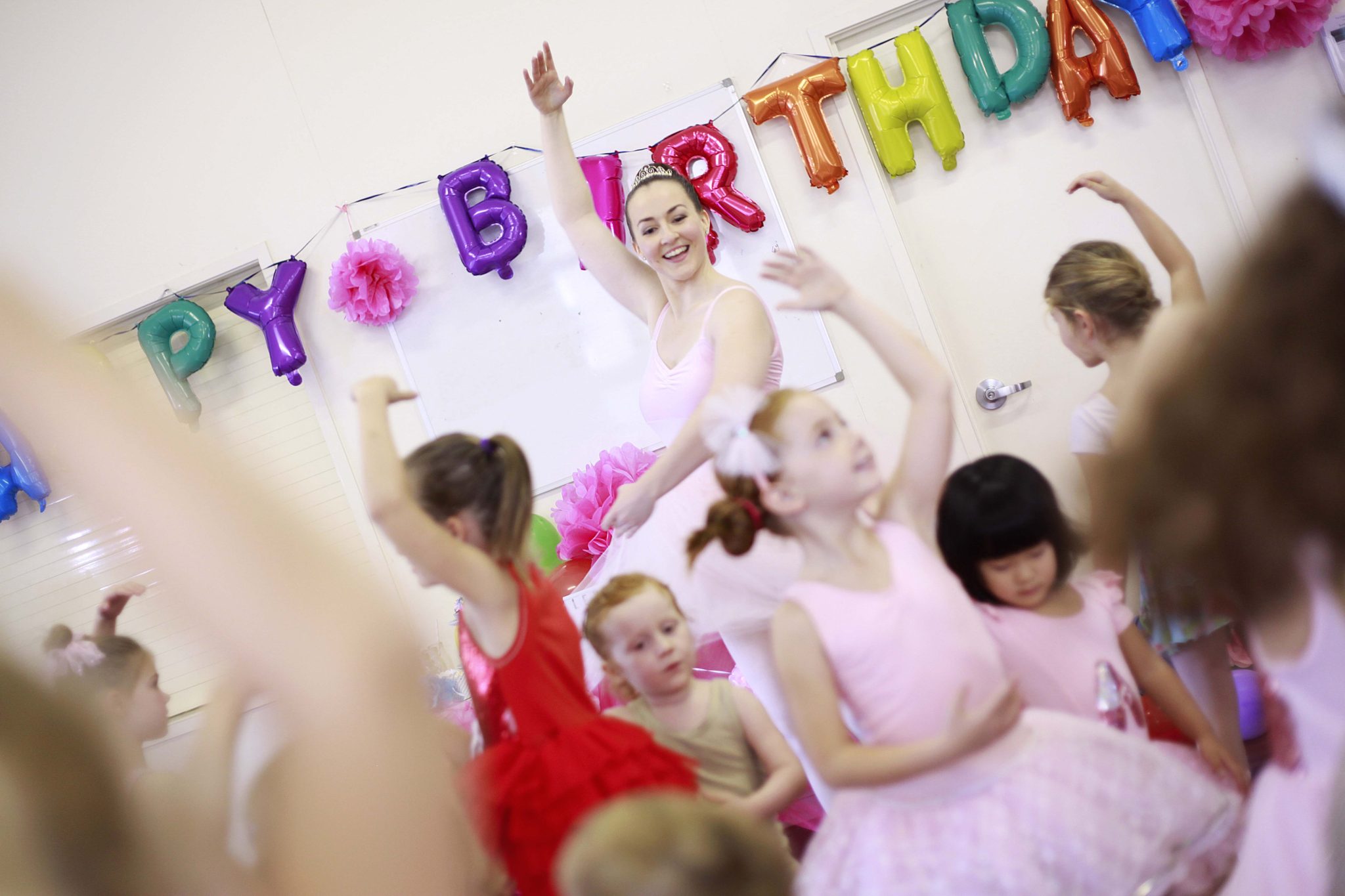 "Was the most wonderful party and will definitely be recommending to others!! Liz was professional and so easy to deal with. I'm sure it will be something my daughter will remember for years to come, it was every little girl's dream. Thank you."

You've got soooo many ideas (or maybe it's your child who has the ideas) and don't necessarily know how to implement them to create an amazing dancing birthday party. You love the idea of someone taking care of the entertainment for you. And you want a birthday party that is unforgettable and just really, really fun! 
This is where WE come in:
Dancing Queen Parties create memorable and unique dancing birthday parties for children. We take care of the dance entertainment, enjoyment and prizes so that your guests and the birthday child are having the time of their lives. Above all, we keep things super convenient and easy for you.
I'm Liz Woods and I am the owner and director of Dancing Queen Parties. I am a qualified and registered ballet teacher with the Royal Academy of Dance. I have had the pleasure of hosting dancing birthday parties for children for 8 years. What's more, dance has always been a HUGE part of my life. The perfect compliment to my career as a dance teacher has been hosting dancing birthday parties. Also, it brings me so much joy and happiness.
To create an authentic and engaging dancing birthday party experience for each birthday child. I ensure each party game and dance step is tailored to the guests at your party. With encouragement, positivity and lots of dancing packed into every party. I take the time to provide you with tips and tricks so your party planning process becomes easier and as a result, your party goes off without a hitch.
Best of all, we make the birthday child feel celebrated and super special.
Take a look at our dancing birthday party packages…