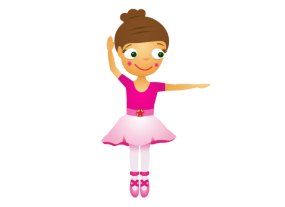 Anna Ballerina
Specialises in parties for kids 4 – 8 yrs
Ballerina Themed Party
5, 6, 7, 8! Become a true Ballerina like me and learn real ballet steps at your ballerina themed party. Together we will pirouette and plié to my favourite songs. Make sure you wear your prettiest costume; mine is pink!
My gift to you: Your own set of Leg Warmers
Fave Song: How Far I'll Go – Moana
Fave Dance Move: Pirouette
Book your Ballet birthday party with me today!
← Check out our other dance characters →