Cheerleading Kids Parties: How To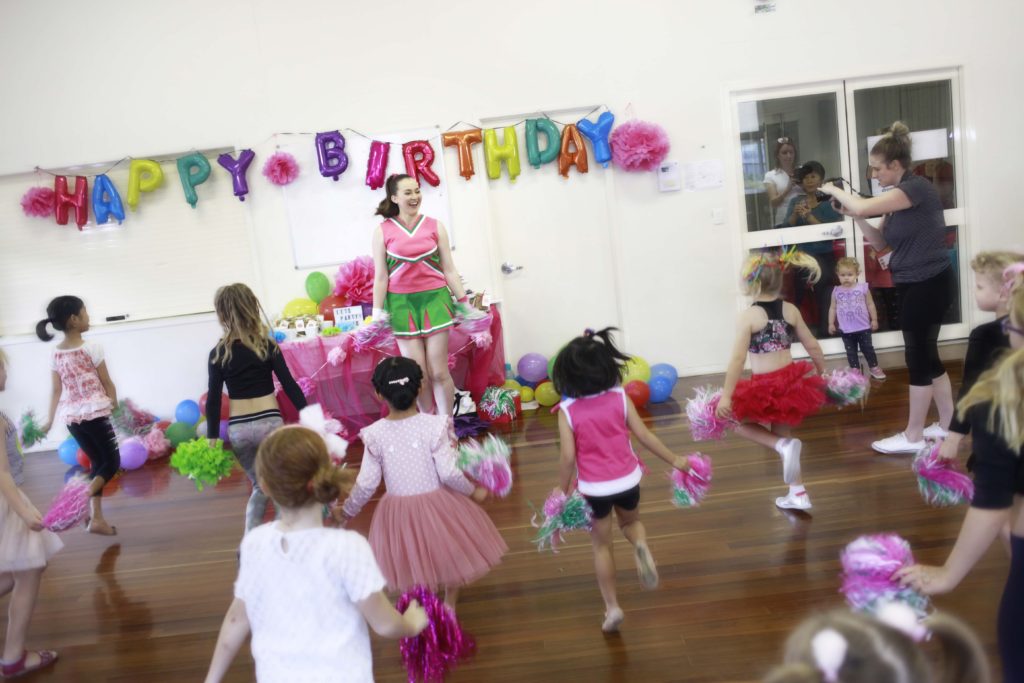 Why a cheerleading party?
Cheerleading kids parties are the bomb-diggity. They are full of energy and happy and bubbly moments. Children love shaking pom poms, wearing big bows in their hair and dancing and partying with their friends. Cheerleading parties get your guests moving and grooving and create a beautiful party atmosphere. If the aim for your party is to put a smile on the birthday child's face and create a room full of happy kids, cheerleading parties are the way to go. Duh! CHEER-leader, the name says it all!
Where to start
First things first, choose a date and time. Morning tea and afternoon tea are fantastic times to throw your child's party. This means your guests will be expecting just a snack and not a full meal during your party. There will be less food to prepare and easy snack options that you can make or supply. Saturday afternoon and Sunday morning are really popular and great times for a kid's party. Pick a date that works for your schedule and will allow enough time for your guests to lock the date in before any other events pop up for them – 4-6 weeks.
Next, figure out the guestlist. This will help you to determine your budget and the space required. Obviously, the more guests you have, the more expensive you can expect the party to be. Let your child know in advance how many guests they can invite, this will help to keep the guestlist from bloating!
My favourite part is choosing the menu. Pick some foods that are on theme – Pinterest is literally bursting with gameday/sporting/cheerleading themed foods and birthday cakes. Try keywords: "Cheerleading party food". It can be time consuming making lots of different cheer themed foods… Sometimes, an easier way to get your food looking on theme is to pick a colour scheme and make/buy food that fits into the look you are going for.
Cheerleading kid's parties NEED…
Amazing entertainment!! It totally makes sense – there couldn't be a higher energy and fun theme to organise entertainment for.
Consider organising your own Cheerleading entertainment with fun games that include pin the pom pom on the cheerleader or the kids could craft their own original hair bows. Whatever you do, make it exciting and interactive.
Not too keen on running your own party entertainment? Want a real cheerleader to come to your kid's party? Invite Charlee Cheerleader! Charlee will captivate and excite your guests with her cheer routines, party games and prizes. Plus, she will bring along a pair of pom poms for every guest to dance with. Go check out how Charlee Cheerleader can elevate your party to "best party ever" status.
Special Touches…
Here are some ways you can spoil your guests and make your party truly memorable. When guests arrive allow them to pick a pair of their own pom poms or a hair bow that they can keep. Come up with a cheerleading chant that the kids can perform together.
Cheerleading kids parties are a great way to get your guests excited and make for a bubbly celebration. Kid's love shaking pom poms, dancing and cheering. And really, what more could you hope for at a party, then happy, smiling faces and immense fun for all.
Go here, to enquire about our Cheerleading kids parties with Charlee Cheerleader.