5 Tips to Host a Kid's Party at the Park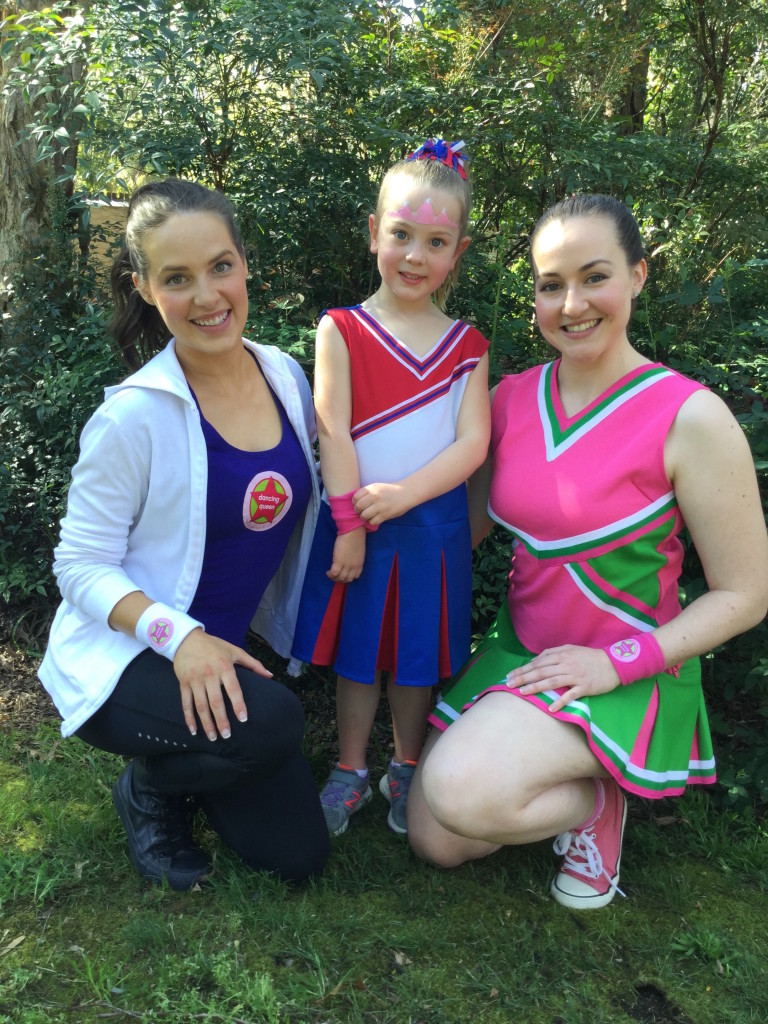 With so many beautiful parks, playgrounds and green areas in Brisbane, the Gold Coast, Logan, Redland Bay, Moreton Bay and Ipswich, it is a truly great and popular option for your child's party. A kid's party at the park means you don't need to clean your house before and after the party, HOORAY! Plus, kid's love parks and playgrounds and running around. They will have all the space they need to do all those fun things they dream up.
All small events are welcome at pretty much any Southeast QLD park. Some city council's require that you apply for approval if you are planning on doing something a bit special…such as erecting a big marque, blowing up a jumping castle or having animals other than household pets attend the party e.g. a petting zoo. Some parks offer specific areas for hire which can be reserved after application to the council, but the most simply way to ensure you get the spot you want, is to arrive early and 'bags' it!
Make a list of everything you need to bring
There are a lot of things to pack and it's super annoying if you leave something super vital at home. It's always handy to choose a park right near your house, bonus points if it's walking distance! Think outside the box and really consider absolutely every thing… even the knife to cut the birthday cake. Bottled water is a must for hot summer days; so is providing some shade. Make your list and literally tick it off as everything goes in the car.
Work out how you'll snag the best spot possible?
Go to the park in advance and work out which spot is ideal for the time of day you'll be there. Look for a flat, shady spot near by a shelter (if the park has any) and toilet block. Playgrounds are perfect if you want the kids to do lots of playing! You might want to slightly distance yourself from the playground if you are paying for an entertainer to attend the party and captivate the children.
Take note of the street you approach the park from and where you park so you can let your guests know how to find you. If you can provide them with a pin on a map picture when you send out your invitation to help them find you, even better. Don't forget to let your guests know if you would like a parent to stay to supervise their child on play equipment. Also, popping some balloons out or a sign can help your guests find you if its a busy park. "Look for unicorn balloons and blue gazebo!"
Find the best park for your event
Take a look at the links below for your area. Discover great local parks and more about applying for permits:
Brisbane City Council parks: https://www.brisbane.qld.gov.au/things-to-do-brisbane/council-venues/parks
Moreton Bay area parks: https://www.moretonbay.qld.gov.au/parks.aspx?type=2
Ipswich City Council parks: https://www.ipswich.qld.gov.au/about_ipswich/parks_reserves_precincts
Redland City Council parks: https://www.redland.qld.gov.au/info/20133/parks_and_foreshore_reserves
Logan City Council parks: https://www.logan.qld.gov.au/facilities-and-recreation/parks
Gold Coast City Council parks: http://www.goldcoast.qld.gov.au/thegoldcoast/parks-facilities-140.html
Food Food Food…
Food! It can be a little tricky to keep food fresh and delicious for your guests when it's out in the weather. Offer up things that won't spoil or options that you can easily store in an esky until it's time to eat. Having an ice cream cake is probably not ideal for your kid's party at the park, damn – I love a good ice cream cake!
Have food options that don't require refrigeration to keep out for the duration of the party. Utilise the community BBQ and pack plenty of hydration options!
Wet weather plan for your kid's party at the park…
Always have a wet weather plan! Even if we are in the middle of a drought…have a wet weather plan (or perhaps I should say 'extreme heat plan'). Always keep a Plan B in the back of your mind so you aren't shocked on the day. It sounds obvious, but make sure you have a way of contacting every single guest to let them know about the change of plan.
Most of all, know that the party will be splendid no matter where it is hosted!
Want to hire a kid's party entertainer for your kid's party at the park? Go here to find out more and book: Brisbane, Ipswich, Redland Bay and Logan City Council party packages | the Gold Coast, Hinterland and Beenleigh party Packages