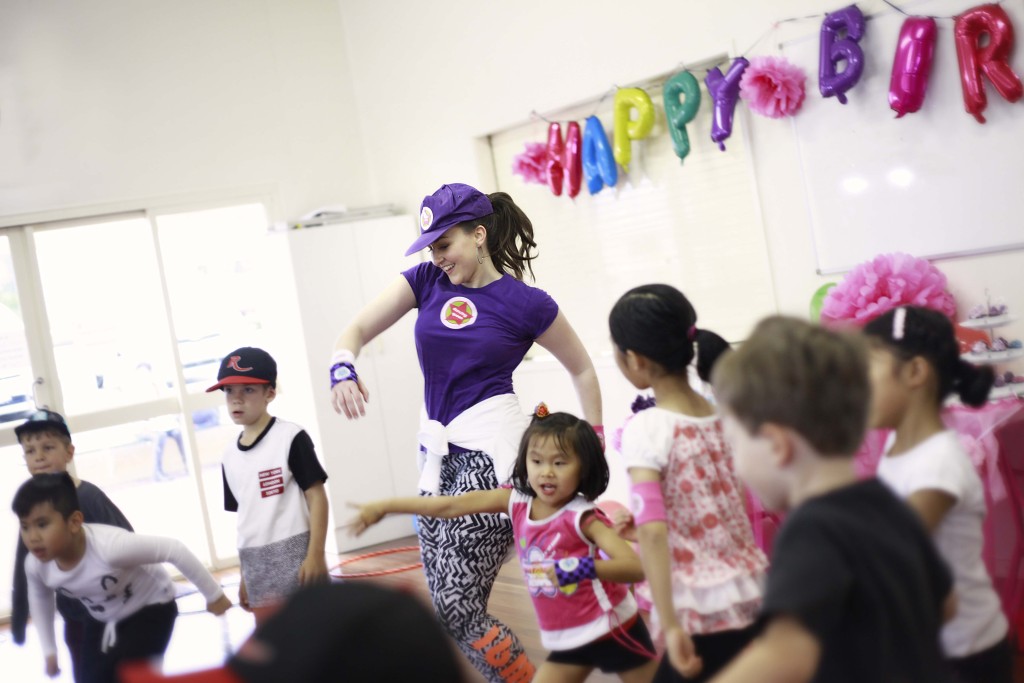 Disco Parties in Brisbane: How To
Did you know we host the most fantastic disco parties in Brisbane? (Well, we like to think so, and our customers agree!)
We think discos and dancing go hand in hand; they are two peas in a pod; best friends – you get the idea. We've got a few ideas to share with you about how you can turn your Dancing Queen Party entertainment in to a disco party!
Let's start at the very beginning
Plan your disco party to start in the late afternoon. It's lots of fun having a disco when it's dark out. Let your guests know on the invitation to come dressed in their best disco outfit (this is pretty easy for your guests to organise and it's so nice for everyone to be dressed up!) Find your disco space – this is likely to be a room in your home – rumpus room, play room, lounge room, garage. We recommend having a space that is slightly separated from the parents (assuming your guests are about 7+ years of age) so the kid's feel all grown up and cool in their own exclusive space.
Plan out your entertainment
The simplest way to organise your party entertainment is to invite a professional to do the job for you. Go here for to look at our dance entertainment packages for disco parties in Brisbane and disco parties on Gold Coast. You want entertainment that is going to captivate, engage and excite your guests. With great music that kid's love to sing along to and lots of dancing – it is a disco party after all. We recommend inviting our dance character Honey Hip Hop to host your disco party. Honey performs and teaches the latest dance moves to the biggest tunes of the moment. Everyone will be movin' and groovin' to the beat. Super enjoyable and memorable for kiddos.
The Disco Decorations
Creating the disco atmosphere is so important at disco parties. There are some very affordable ($25 or less) disco balls, lights and glow stick options at Kmart that can easily turn your lounge room into a disco! Helium balloons floating up above; a beaded curtain as you enter the disco room; fairy lights decorating the party table. The options are endless and all very much accessible and affordable; your only limit is your imagination. Keep it simple or go all out; it's really up to your budget and the time you can dedicate to your planning and decorations.
Let your guests bring the disco home with them
Disco party favours are pretty easy to do and kid's get SO excited if they can go home with something they can use or wear! Check out your local discount store for affordable disco inspired gifts. Look for anything disco balls, light up, glow or shiny golden.
So…
Disco parties in Brisbane for Brisbane kids who love to have move and groove are always a huge hit. The memories will last a lifetime and your guests wont stop talking about your disco party for weeks to come.
Go check out our dance entertainment for disco parties in Brisbane and Gold Coast.