Are Insta-worthy Kid's Parties worth it?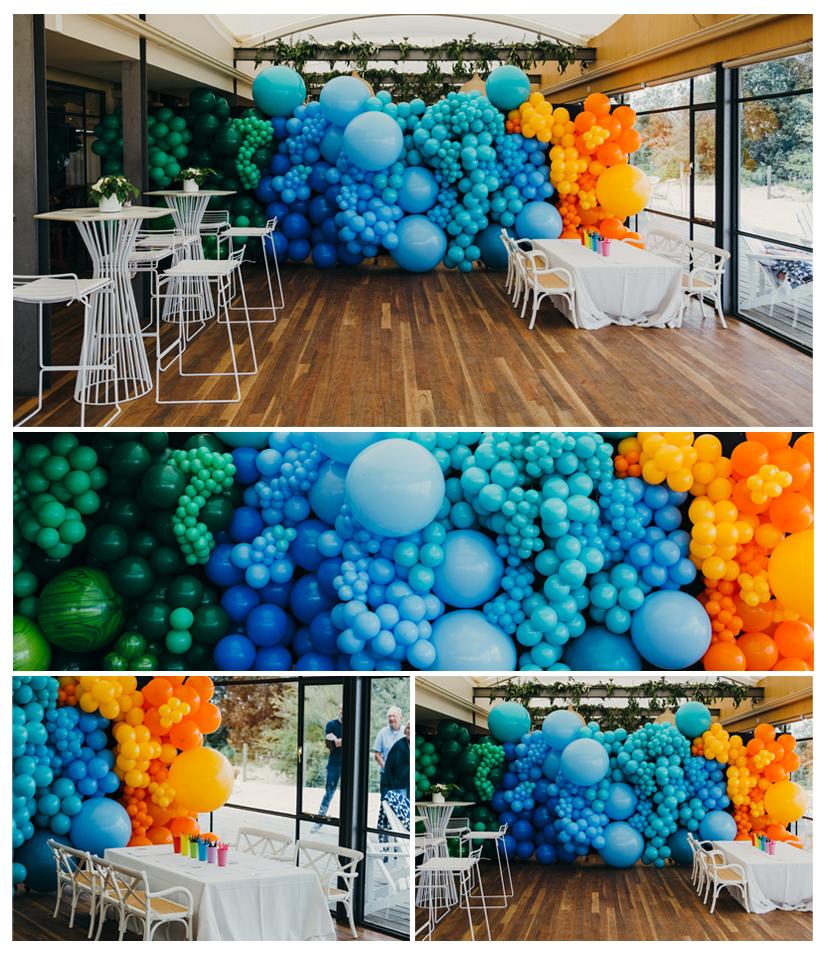 Having a beautiful party set up is sooo important these days…or is it? We like to think not. Sure it is nice to have something pretty to post on social media, but isn't it more important to ensure your guests are having a great time? Insta-worthy kid's parties are great…but perhaps …a bit over rated.
Over the last 8 years since Instagram has been in existence, more than 50 billion photos have been shared, 1 billion users downloaded the app and a whopping 68% of all users are female! Wow! It's safe to say if you're not on Instagram, a big chunk of your family or #girlsquad certainly are!
When I scroll through my feed I see a lot of businesses, friends and celebrities posting gorgeous, lux kid's party photos. These parties feature everything from elaborate flower or balloon installations to too-pretty-to-eat food. What I don't see a whole lot of is smiling kids who are having an absolute ball! And isn't that what kid's parties are meant to be all about?
What do kids remember about a party?
The excitement, awe and joy they felt. The atmosphere, the fun times and the new things they discovered.
We hear time and time again that guests from our dance parties are still talking about how much fun they had weeks after the party. Many of our customers keep the decorations very simple or non-existent, and still, their guests are blown away by how amazing their party was.
Where to focus your party budget
Having glorious decorations can create lots of beautiful photographs and will certainly be impressive, especially to your adult guests. But kid's really won't notice or care too much about your invitations matching your place cards or your colour scheme being on point. We say focus your budget on enjoyable activities and entertainment that gets your guests involved and engaged. A pretty set up is not enough to captivate your little guests' attention for longer than 5 minutes. Seriously!
A few questions to ask yourself – How can you engage your guests? Hold their attention? Make them smile? How can you create a bright and enjoyable atmosphere? How can you create lifelong memories?
But how did it make you feel?
When I'm planning a party or event I ask myself, "how do I want my guests to feel?" A feeling comes from the general atmosphere, the people and the good times had. Generally, I want my guests to feel welcome, happy and entertained. This is a little harder to create for children. Adults can feel welcome, happy and entertained at a party that has a bit of music playing, some wine and a friendly face to chat with. Kids need a bit more than that. They need activities, surprises, distraction.
Let's create wonderful memories for our kids that last a lifetime, not wonderful Insta-worthy decorations that only last a moment.
To book in some amazing party entertainment that will blow the socks off any Insta-worthy kid's parties you've been to, go here for Brisbane party packages | Gold Coast party packages.
Want to learn more about why dance party entertainment is the bomb diggidy?
Beautiful balloon installation above by Poppies for Grace