We have hosted 1000's of kids birthday parties over the last decade and have developed, over time, what we consider to be the perfect kids party timeline. This is specifically what happens on the day of your party from when your guests arrive to when they leave.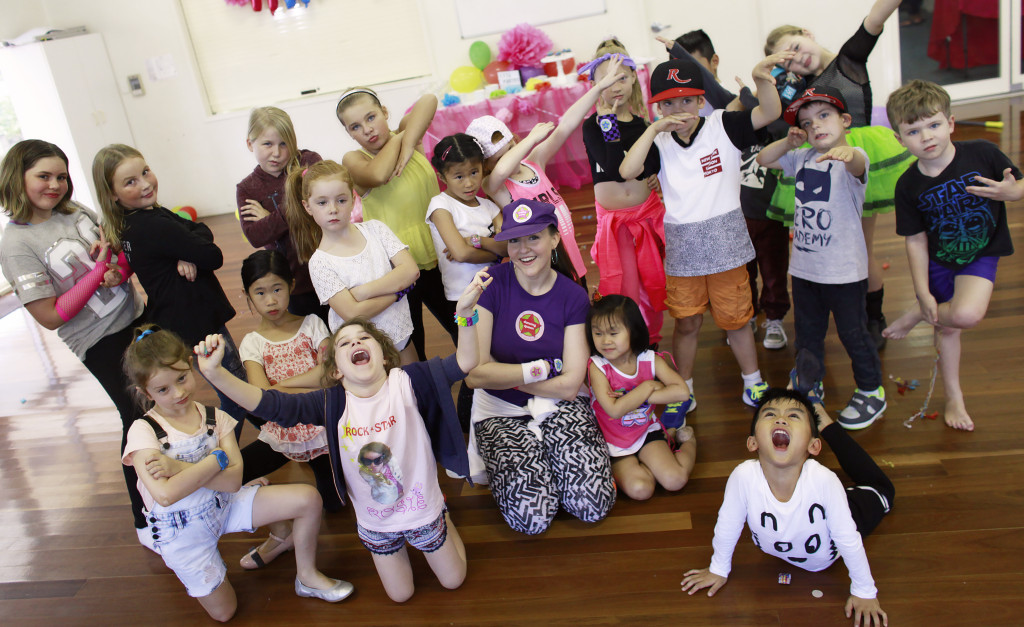 A 2 hour party in total is a great amount of time to spend with friends and family without feeling too overwhelming and marathon-like. Longer parties and slumber parties are certainly a great idea if you have guests over 8 years of age, but not always necessary. Below you will see limited time where you need to directly supervise and run activities yourself but just enough time to do official party things like welcome your guests and cut the cake. We highly recommend this timeline, but of course completely understand if you choose to invite your guests to stay longer for more friend bonding time. Let us help you with your party planning timeline, read on!
Party Planning Timeline –
2pm: Guests start to arrive
As you know, not everyone will arrive on time, give your guests some time to arrive and settle in before any official entertainment starts. If they are young and not so social as yet, a sit down activity they can do independently works well, think colouring, simple arts and crafts, dress ups in party themed clothing (assuming you have some spares your guests can borrow) or it might look more like – welcoming older children into your home and offering them a drink as they chat away and make their own fun. Background music is always a good idea.
2.30pm: Your Dancing Queen character arrives
To set up at 2.25pm starts the "active" part of the party with the dancing and dance related games. Here is where you can be chatting away to other parents, taking photos, enjoying the entertainment as a spectator, prepping food for the finish of the entertainment or just generally relaxing (read: drinking wine).
3.15pm: Party food and faces
The Dancing Queen character sets up a small application station close to where the children will be eating the party food. She takes one child away to the station and applies the face paint or make up while the rest of the children are enjoying the party food. We want to eliminate the children from standing in a queue waiting for their turn so we recommend a sit down lunch. We find serving food at this time works incredibly well as children are hungry after the dancing and are ready to eat, this helps eliminate lots of left over party food too.
3.30pm: The Dancing Queen character concludes the faces and exits the party
The kids are at the point where the ice has been broken long ago and they are more than comfortable interacting and playing or chatting away independently. Throw some of your own party music on now that your Dancing Queen Character has taken hers away to keep the party atmosphere going.
3.45pm: Birthday Cake and Happy Birthday song to the birthday child!
Ask every guest at the party to stop what they're doing and gather around the cake; this is the highlight of the party – I mean CAKE! The cutting of the cake is the conclusion of the party and signifies to your guests that the party is wrapping up and it is nearly time to leave.
4pm: Party concludes and children are collected
If you are having trouble coaxing your guests out the door, we suggest you start packing up/cleaning the party area; they will surely get the idea!
Above, we've outlined our Option 1 dance party planning timeline. If you're having an Option 2 or 3 party and 1.5 hrs of entertainment, there is even less time that you need to be engaging your guests. Imagine 15 minutes to welcome your guests and 15 minutes to cut the cake and wrap up the party, rather than 30 minutes.
Love the idea of having someone else take care of the entertainment, prizes and unforgettable memories? Contact us to find out more about our kid's party entertainment.