Ballerina Birthday Party: How To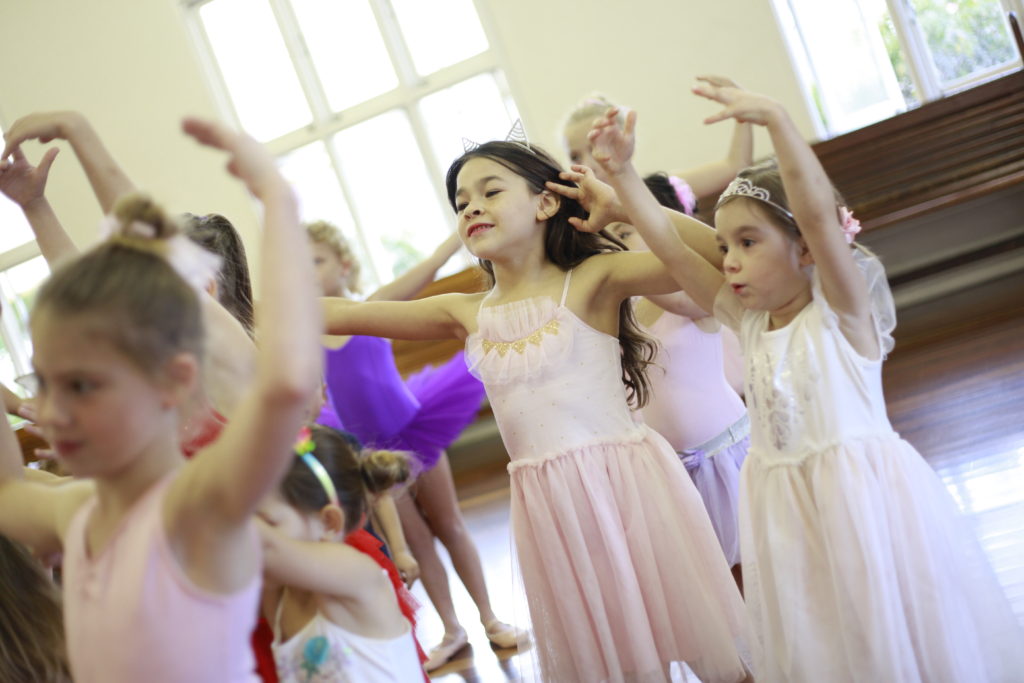 Ballerina Birthday Parties are the most popular style of party we host! Little girls love to dress up and dance along with Anna Ballerina, our beautiful ballerina party host. Ballerina parties are enchanting, captivating and your little guests will be so excited and on their very best behaviour at your gloriously gorgeous party! Let us help you plan the most beautiful ballerina birthday party possible, one that the birthday child and your guests will remember forever.
Where to start
Work out your guest list, menu, date and time…
• We suggest holding your ballerina birthday party at morning tea or afternoon tea time. This means your guests will be expecting only snack foods and a delicious platter of sweet fruits and pretty biscuits will be the perfect offering.
• If your budget is not unlimited, keeping the guest list small can help keep costs low and help your little one build on their friendships.
• Work out where you will host your party. Your patio or lounge room are great options after a bit of furniture rearranging.
• Send your invitations 4-6 weeks before the party to ensure everyone your child wishes to attend is available.
A Ballerina Birthday Party NEEDS…
Amazing entertainment and activities. Something to keep the kids captivated and delighted. Crafty activities, dancing, storytelling and music are all things that can make your little ballerina and her guests really excited and delighted. Before your guests arrive turn on your favourite ballerina or party music, this helps create a wonderful atmosphere at your party. Once all of your guests have arrived, start the party entertainment. Expect to have activities that last for about 1 hour. Then, it's time to eat and cut the cake to wrap the party up.
If wrangling a group of children isn't your idea of birthday party fun or you want something super-duper special, invite a professional entertainer to take care of the party fun for you. Go check out our Anna Ballerina character to find out how she can help you at your child's ballerina birthday party.
Special Touches…
…make for a memorable and luxe party that your guests will be so impressed. Make it your aim for your guests to leave your party feeling very special. You could present each guest with a tiara upon arrival or a tutu skirt instead of a party bag. You might create a dreamy ballerina table for your guests to sit and eat their party food. Your budget and your timeframe will determine just how much you can do, but don't forget to think outside the box and outsource things that are not your forte. We highly recommend keeping things simple and doing a few small things really well. Don't feel like you need to decorate every square inch or make only tutu shaped foods. Picking an over-arching colour scheme can help to make things look pretty without going over the top.
A Ballerina birthday party is the perfect party for any little girl. Full of all things pink, pretty and sparkly and a chance to dance, spin and leap! What more could a little girl ask for?
Want a captivating and unforgettable Ballerina birthday party? Invite our Ballerina birthday party entertainer to your child's party.