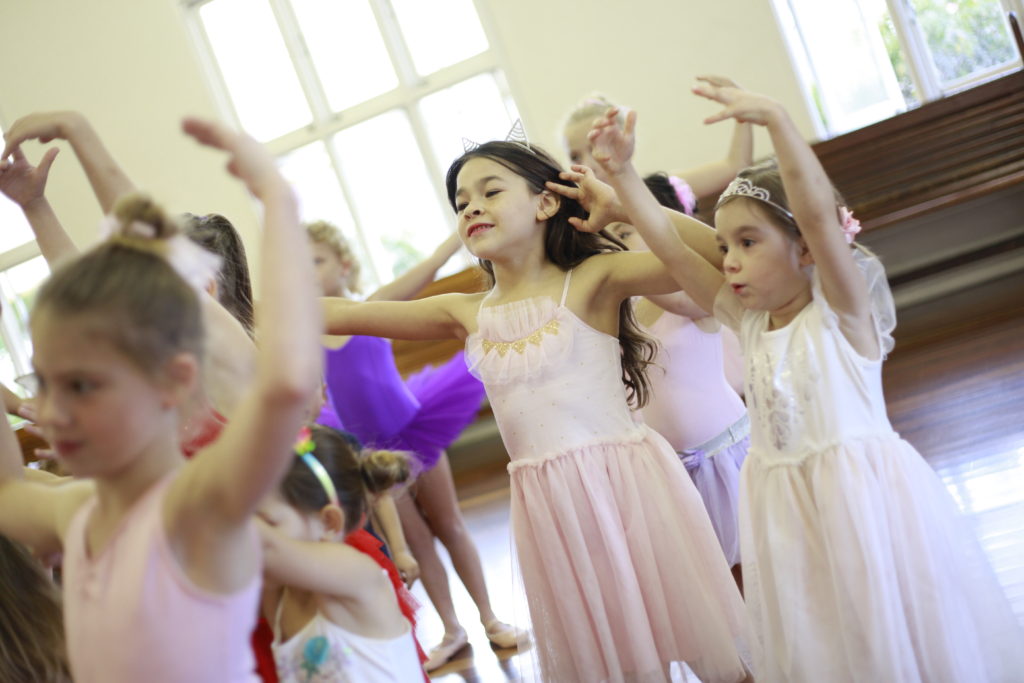 Top 4 Birthday Party Ideas for Girls
Let me tell ya, it can be tough coming up with birthday party ideas for girls that are easy to execute and affordable too. You don't really want to spend 30+ hours planning and making and cooking… Ain't nobody got time for that!
Are you a creative, crafty mum? Do you love dreaming up ideas then executing them? We know lots of parents aren't thrilled by the idea of staying up late and gluing together a unicorn shaped Piñata or wrangling 30 kids in their backyard on a Saturday afternoon!
Luckily, you don't need to be super creative to execute these 4 birthday party ideas for girls. In fact, we encourage you to outsource as much as you need to.
Here are our top 4 birthday party ideas for girls:
Ballerina Birthday Party
Little girls love to dance. They love the freedom and joy they feel when they move their bodies. A ballerina birthday party is a gorgeous birthday party idea for a little girl who is around 3-7 years old.
Decorations
We say, keep decorations simple and elegant. Pink, white, gold and silver are all popular ballet related colours. But really, anything will do! Concentrate your decorations to one area of your room – the food table – and make this look super swish. Think fruit salad skewers, pink biscuits and a ballerina cake. A tulle table skirt and backdrop will look amazing and is pretty inexpensive to make yourself.
Food
It's pretty simple to make your ballet party food look delicious and presentable. Whether you make all your own food, or buy it, you can easily make it look incredibly enticing and on theme. Keep your platters neutral and let the food sing. Alternatively, keep the food simple but presented in a more elaborate way. Use cake stands to present fruit skewers or biscuits for a bit of height on the table. Fill a cute dish with pink and white marshmallows. Dot pink and white m&m's around the table. Have a savoury dip with crackers and veggie sticks.
Entertainment
Why not invite Anna Ballerina to host your child's Ballerina birthday party? Anna will captivate and delight your guests with her beautiful ballet dancing and ballet-based party games. She will present a special gift to the birthday child and a prize to each of your guests.
Pamper Party
Pamper parties are super special and exciting parties for girls around 7 years of age or older. They let kids have a spa experience in your own home and are very decadent and luxe. You might like to paint everyone's nails and plait their hair. Or you might get a little messier and perform a foot scrub and do a facial. It's really up to you. Ideal for girls who are 7-11 years.
Decorations
Create a big sign that says "Welcome to Sophie's Spa". Have 2 rows of chairs lined up facing each other with all of your spa goodies in the centre. Choose a colour scheme and hang tissue paper pom poms, a cardboard chandelier. Have a little robe to wear, a magazine and a towel sitting on each guest's seat.
Food
To serve your drinks – pour pink lemonade into plastic champagne glasses. Have bite sized treats and foods that are easy to eat one handed. Pop a small platter of snacks into the centre of the children so they can graze while they are spoilt. Serve blue 'spa bath' jellies in a cup. Strawberries dipped in chocolate. Anything that screams decadence.
Entertainment
The 'beautician' – hire one or have mum and a friend or a teenage sister or cousin helping out. Turn some music on and encourage the kids to chat and even teach them about nail and hair care. Doing a face mask is always so much fun, not to mention hilarious!
Fairy Garden
A Fairy Garden party is so special and a very hands-on style party. The children can make a little terrarium or mini fairy garden to take home. The kid's will be busy getting a bit messy, creating something really special and their hands will be busy for ages. But the idea of creating a cute garden with miniature figurines, pebbles and plants really excites many girls around 4-8 years of age.
Decorations
Anything pretty, green and fairy related. Hold back on the fairies if your child is a little older and fairies aren't their jam anymore. Why not try your hand at making a balloon garland? If you're not up for that level of DIY, hire someone who can make one for you. Flowers, tissue paper pom poms and raw wooden surfaces to rest your food on.
Food
Sandwiches, sushi and mini cupcakes come to mind for a Fairy Garden party. Present them beautifully on platters by making flower shapes out of intentionally placed food. Provide a little hand washing station and towel for after they are finished making their fairy garden.
Entertainment
 Each child can create their own fairy garden. Provide everyone with a pot and soil. Have an assortment of miniature figurines, plants, pebbles and any other lovely things you can think of. Encourage them to build and decorate their little garden as best they can. You could even have everyone building their garden together while a story unfolds – "and then the fairy flew into the garden and looked for a place to rest – choose a fairy everyone and find a place for her in your garden."
Favourite Movie/TV Show Party
Choose your child's favourite super hero or even LOL dolls, Frozen, My Little Pony or Monster high – the list is endless. These types of party are super easy to do because there are literally endless ideas on Pinterest and lots of 'licenced' party items in your local shops. These styles parties are perfect for any age!
Decorations
Go into your local independent party store, online party shop or even BigW and Kmart for all of the Licenced decorations, table wear, invitations, party bags, novelty toys, prizes etc etc. This makes party planning super easy and a lot less DIY because there is so much pre-made stuff out there.
Food
Pinterest is a great resource for creative and beautiful food ideas to suit your theme, that your kids will LOVE. Choosing a popular party theme with Licenced merchandise available for purchase means many cake makers have experience with your theme. They can probably make something totally perfect to suit your party.
Entertainment
A lot of the licenced themes have pre-made party games that are available for purchase. Some of the wonderful Frozen themed items for purchase – pin the carrot on Olaf, snowflake making, Ice castle Piñata and you can easily make your own pass the parcel with Frozen novelties inside.
We know that these birthday party ideas for girls are going to be much loved by your little, or not-so-little girl. Each can be thrown together with varying degrees of budget and effort. It really depends on what you are willing to do with your time and money. Interested in a dancing party for your daughter? Go check out our dance party options for girls.