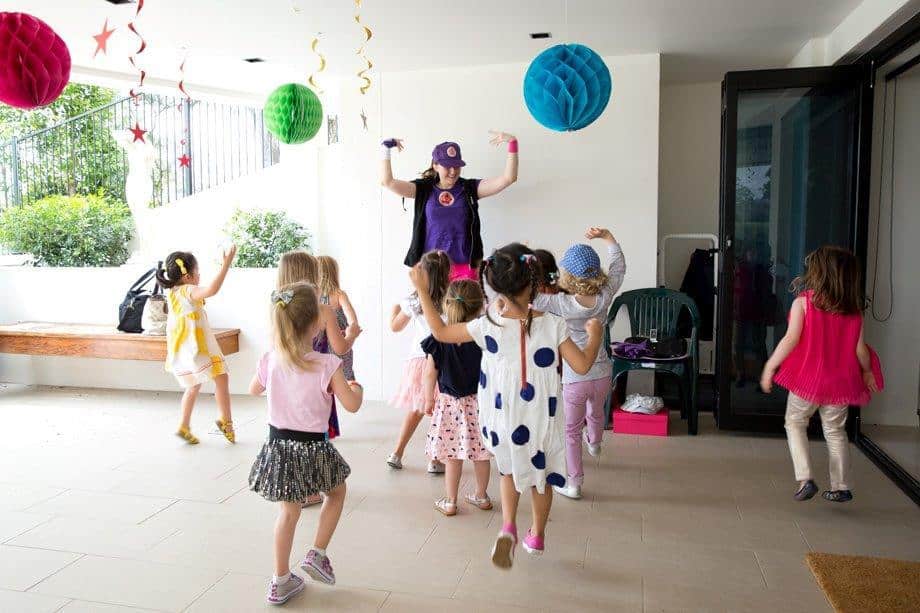 You've got soooo many ideas (or maybe it's your child who has the ideas) and don't necessarily know how to implement them to create an amazing dance birthday party. You need help. And want someone who can actually dance to entertain your child and their friends.
This is where WE come in. Dancing Queen Parties create memorable and unique dancing birthday parties for children and keep things super convenient and easy for parents. We take care of the dance entertainment, fun and prizes so you can spend time taking care of other aspects of your child's party.
Hi there, I'm Liz Woods and I am the owner and director of Dancing Queen Parties. I am a qualified and registered ballet teacher with the Royal Academy of Dance. Dance has always been a huge party of my life, so hosting dance based birthday parties was the obvious thing to do to complement my job as a dance teacher. And let's be honest, it's one of the most fun and rewarding jobs out there.
It is important to me to create an authentic and engaging dance party experience for each child. I take the time to provide you with tips and tricks that help make your party planning process easy and ensure your party goes off without a hitch. And best of all, we make the birthday child feel celebrated and super special on their big day.
If you would like to have your very own Dancing Queen Party, call me to discuss how I can tailor a package to your requirements or fill out our Contact Form for a call back within 1 business day. We have staff available to host your kids dance party in Brisbane, Sydney, Melbourne and the Gold Coast. Phone: 1300 377 278
Subscribe to our Kids Party Planning Blog where I share my best birthday party planning tips and tricks and special VIP party offers.
The Dancing Queen Entertainers: Brianna, Rachel (check back soon for our gorgeous Melbourne entertainer profiles)